How We Serve You
Questions are a path to solutions. Engagements begin with a series of questions to better understand your goals and needs. Financial Planning and Investment Management services are commonly provided in tandem. Stand alone Financial Planning services on an annual contract basis fit for some situations. Our planning work with you is flexible and changes as your life experiences bring new opportunities and issues. Our goal is to develop an ongoing trust-based partnership responsive to your evolving needs.  
We develop prioritized, actionable financial plans for each client that evaluate and identify risks and opportunities to achieving their short- and long-term personal and financial goals. 
Having a sound financial plan is a key driver of your long-term success.
We analyze and allocate investments in order to achieve long-term strategic goals. We design a retirement cash flow program through our Pots of Gold
©
 Strategy, a specific plan to provide regular income through your retirement. 
We understand that your needs, questions, concerns, and opportunities evolve as you move through life. Throughout each stage of your life, we want to be a partner in your journey to help you achieve your life goals.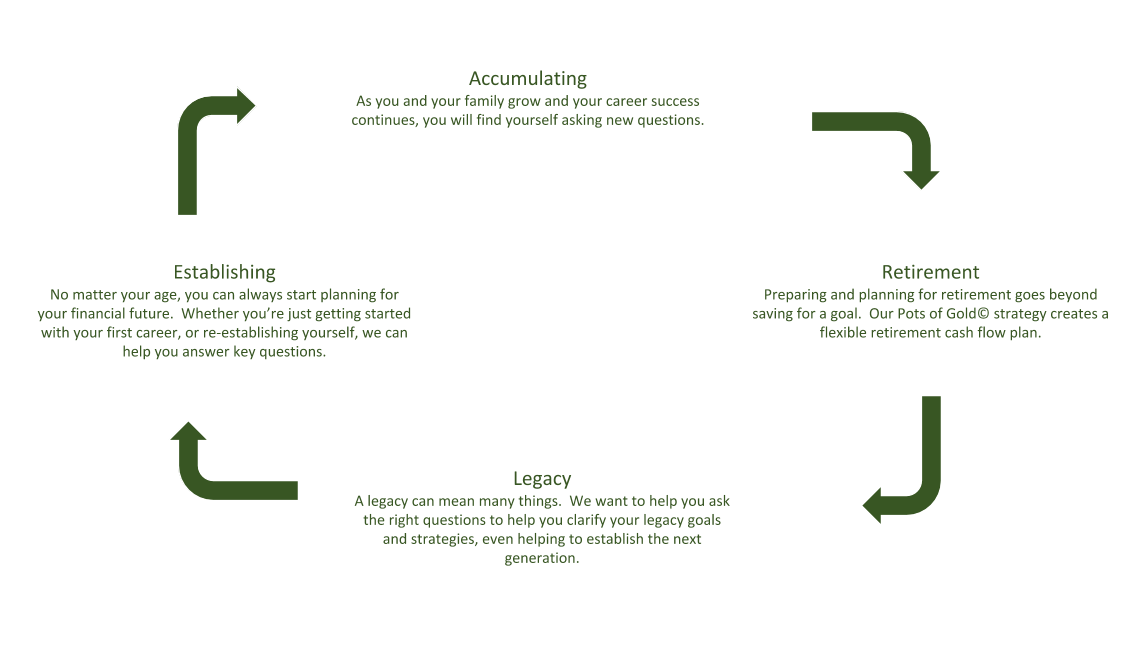 Our Commitment to You
Fiduciary Obligation
We maintain a fiduciary obligation to keep our clients' interests first.  Our clients' and their goals are the reason we're in business, so we follow the highest standards in the industry.
Fee Based Planning
Berkeley Advisors primarily charges a percentage of assets under management to compensate for our planning work.  
Certified Financial Planner™ 
We believe the CFP® standard is the foundation of providing comprehensive financial planning services to our clients.  
Every principal in the firm either holds their CFP® marks or is working towards earning them.
Compliance and Disclosures
Firm's 2023 ADV Part II Brochure
Check our regulatory history and background: